Syrian Christians have asked for care packages to share with their Muslim neighbors.
The Voice of the Martyrs has distributed Action Packs to persecuted Christians in countries like Iraq, Pakistan and Sudan for many years. These care packages, filled or sponsored by Christians in the United States, contain clothing, bedding, toiletries and other items of need.

Now our front-line workers in and around Syria want to share these packs with Muslim, Syrian refugees as a demonstration of Christ's love for them. They believe these packs will help open the door for the gospel.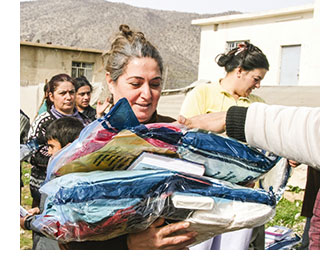 We are excited to come alongside these faithful Christians in this incredible outreach opportunity, and we invite you to help us equip these front-line workers. Through a network of workers in and around Syria, VOM hopes to distribute 10,000 Outreach Packs. You can join us in one of two ways:
1. Fill Your Own Outreach Pack
You can receive Outreach Packs from VOM, fill them yourselves with items from an enclosed list and return the packs to The Voice of the Martyrs for distribution. Your $7 donation for each Outreach Pack covers the cost of the bag, shipping to you and final distribution.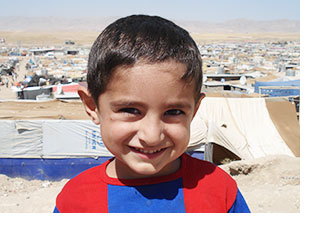 2. Sponsor an Outreach Pack
You can sponsor Outreach Pack(s) to be filled in the field (you will not receive an Outreach Pack). Your $30 donation for each pack covers the cost of all items in the bag, the bag itself and distribution.
Thank you for joining us in this outreach to Muslim, Syrian refugees. The Outreach Pack ministry is a great project for families, youth groups, Sunday school classes or even your entire church.